By Summ @ December 21, 2011 at 3:58pm

We're big softies at the PWE office and couldn't decide who should win the first prize in our Holiday Photochop contest. We're excited to announce that we have a 4 way tie for first place! The entries we received were so astounding that we couldn't ignore so many artistic submissions. Additionally, we decided that all the submissions on this page should receive the special first place unannounced costume.
We want to thank everyone that submitted a holiday image, but we believe these entries were above and beyond our expectations. Take a look at some of the epic Rusty Hearts holiday entries we received.
First Place – Winners will receive a special unreleased Cash Shop costume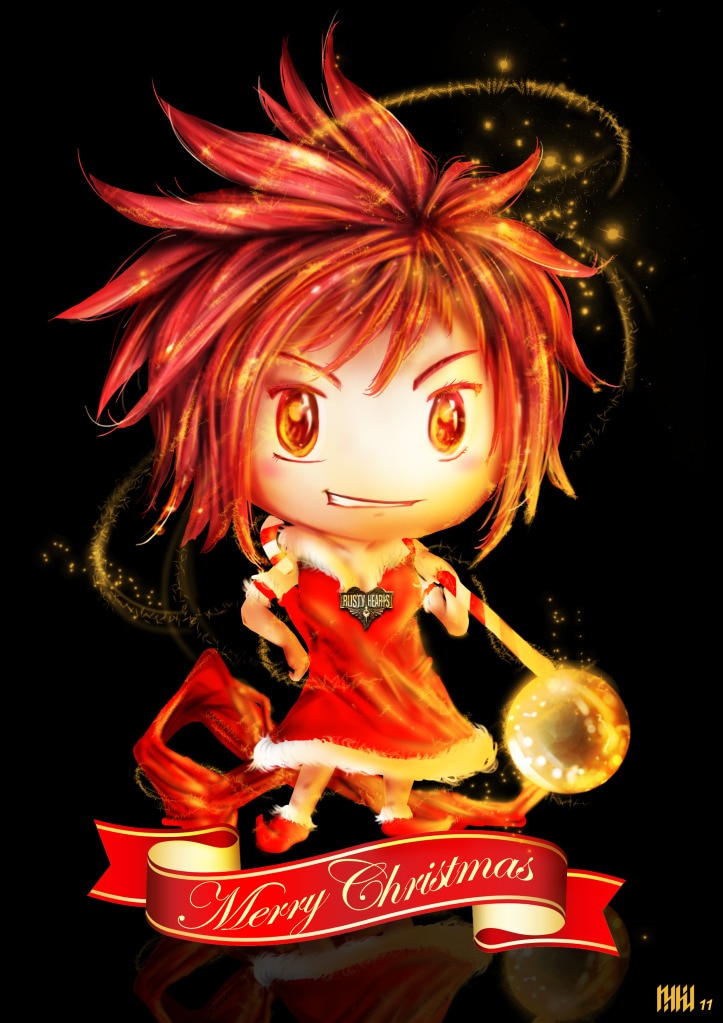 Goodsinister1986

This entry was submitted by goodsinister1986 and was a fan favorite. Goodsinister used a variety of specialized applications to produce this magnificent fan piece including, Adobe Illustrator CS 5 (64bit), Photoshop CS 5 (64bit), Photoshop Elements Editor and utilized a Wacom Intuos 4. We were amazed at the level of detail and tasteful effects used. Angela has never looked so cute and festive!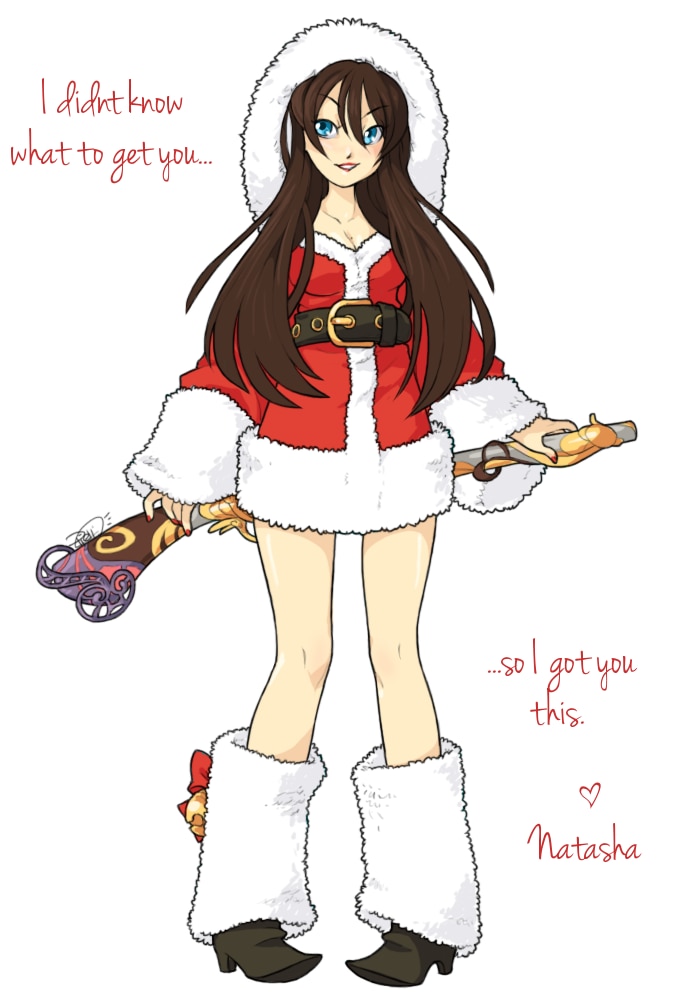 Yumikara

This lovely dipiction of Natasha was loved by almost everyone, including our team. Natasha has always been a fan of pushing the limits and blurring the line between cute and sexy. What you may not know is that she's extremely generous as well! She is so full of holiday spirit that she purchased a beautiful musket just for you! Thank you to yumikara for this fantastic submission!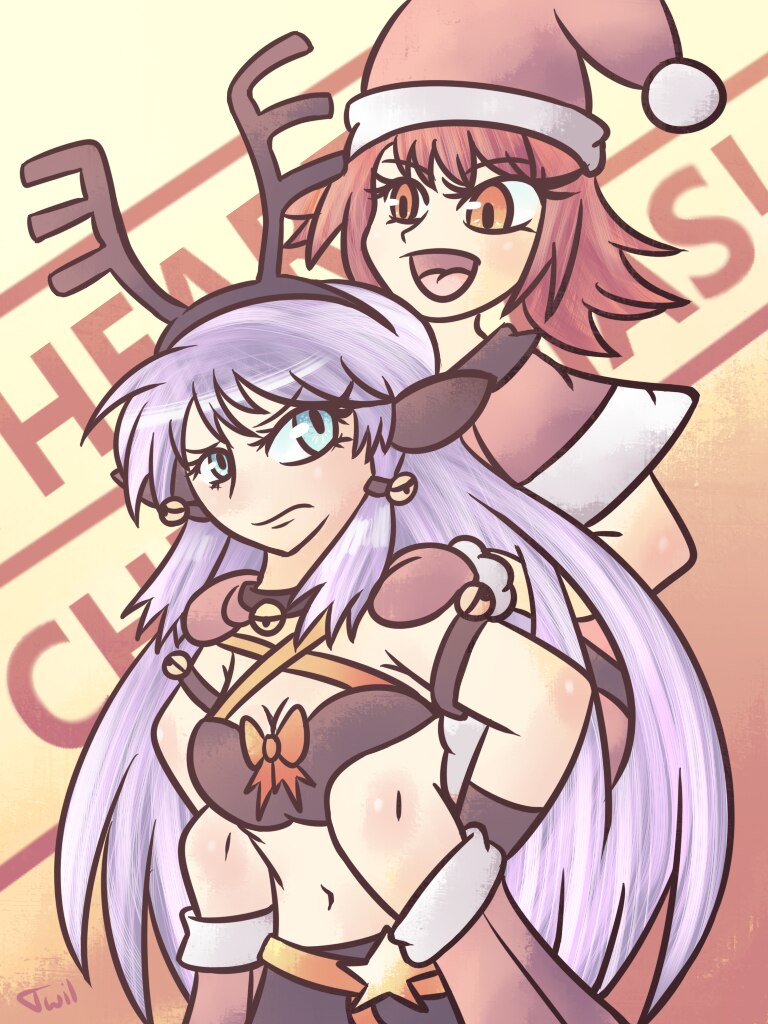 Unfezant
Originally submitted as a rough sketch that was in of itself awesome, he took it to the next level by dumping it in Illustrator, colorizing it and making it ridiculous. While Natasha does not look please to be ridden by Angela, she sucks it up and acts like the older woman that she is. Kudos for the slick art style, sweet color scheme and hilarious concept! You win!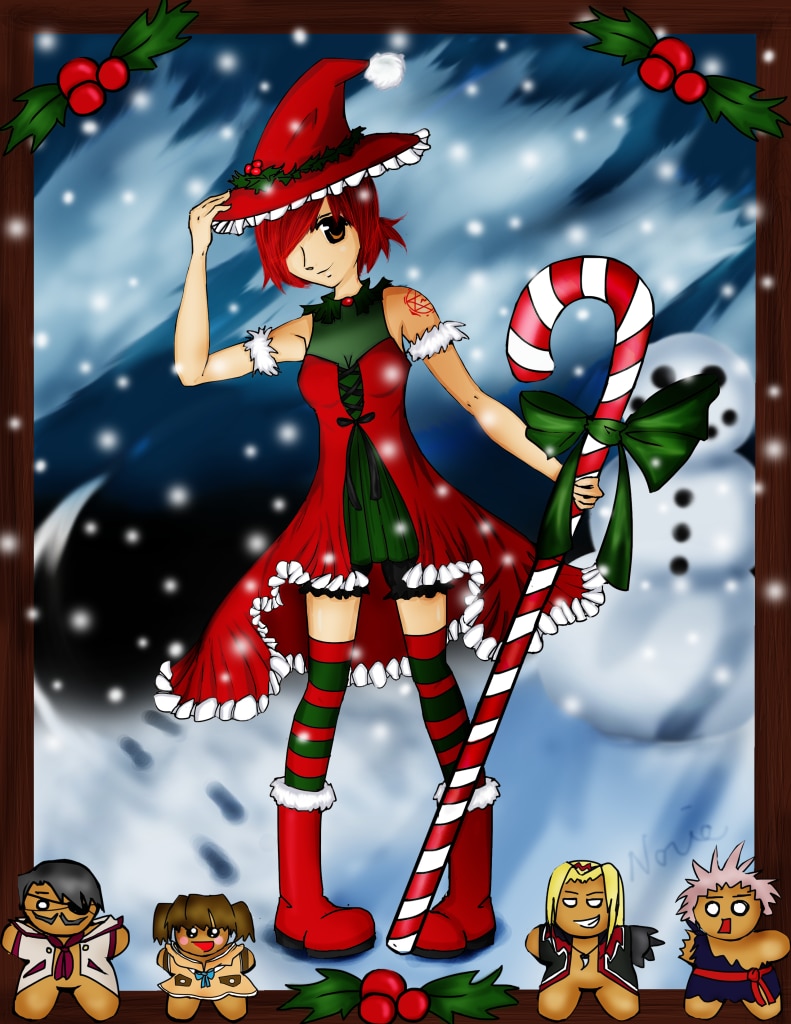 Lalailes
This entry took a different approach with the Rusty Hearts crew along with adorable gingerbread characters. Looking at this submission makes you yearn for Cookie Hearts, they're so delicious! Angela graces us with her candy cane– no, literally, her candy based cane. This submission is amazingly impressive for a number of reasons, but there are too many to mention in this post. Thank you Lalailes for this wonderful piece of art!
Second Place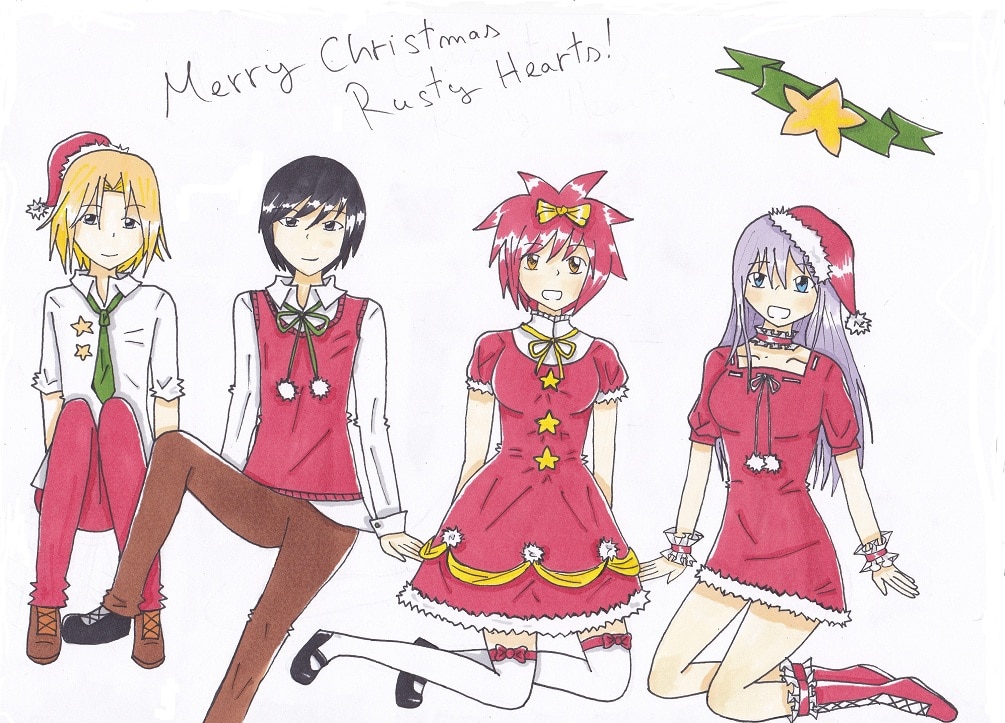 Anita055
This beauty was submitted early in the contest and was one of the first to get us really excited. The character art in this submission is simple, but rich and intriguing. Each character really brings their personality to the table and they're displayed with such minimalism. The gang would be proud to see themselves immortalized in this submission.
Third Place

Lifour
As our only comic winner, this submission really reminded us of the reason for the season, enjoying friends and family while having a great time. This comic wonderfully displays Frantz's hardships being overcome by the help of his friends, Natasha, Angela and Tude. The original character art style was exceptional and the message was great. The forum expressed their appreciation for this submission and we wanted to as well.
Thank you to everyone that submitted an entry for this contest. All submissions were a joy to view and read. We hope you enjoyed viewing all the submissions as much as we did. Feel free to drop by the Holiday Photochop thread to see all the submissions.
From the Rusty Hearts PWE team, Happy Holidays!