By Summ @ March 15, 2012 at 4:03pm

When baddies need slaying, no one strikes fear in to the enemy like young Edgar Grosvenor. This prepubescent boy may be small, but Edgar is older and more skilled than one would imagine. Don't judge this book by its cover; Edgar is a fearless fighter with relentless attacks and lightning speed. One does not cross Edgar Grosvenor without feeling his wrath!
He looks too young to play with fire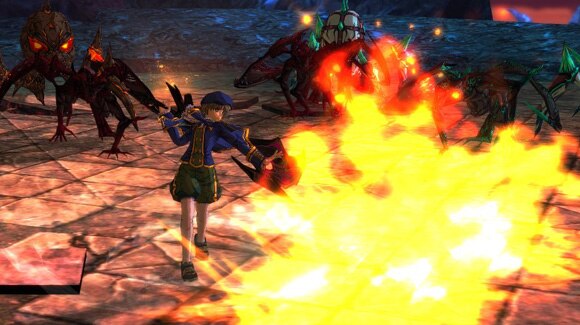 After being cursed with the body of a child, Edgar has been roaming Bramunez seeking a cure for his affliction. A man in a boy's body is no way to live life and Edgar has been seeking a solution for his cursed body for years. While scouring the lands he honed his skills as a scythe and sword wielder utilizing many of the skills exclusive to Angela's skill masters. While Edgar's abilities are similar to Angela, his speed and agility set him apart.
If you opt for the Special Edgar Avatar Package you will receive Edgar Grosvenor as well as a vibrant Purple Winter outfit perfect for light winter weather.
Boots with the fur are a good choice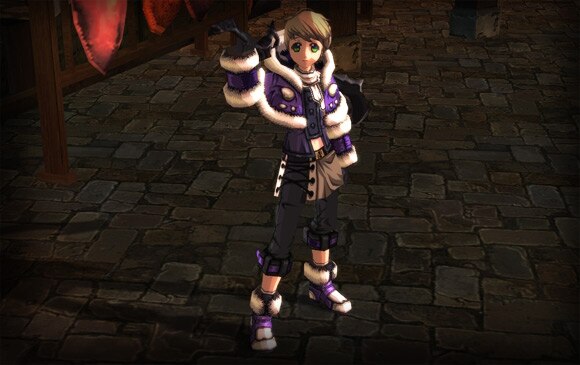 While details on Edgar's past are hazy, all we know is he's armed, dangerous and ready to rip throats. Pick up Edgar in the Rusty Hearts Cash Shop on March 22.
Play the Free Action MMORPG Rusty Hearts