By Summ @ April 12, 2012 at 11:06am

It's time for everyone's favorite gunslinger to shine this weekend. Brandish your pistols, straighten your skirt and prepare for action because we've got our sights on naughty Natasha.
Starting Friday the 13th at 7pm PDT/ 10pm Eastern and running through 11:59pm PDT Sunday April 15th, players that create a new Natasha, level to 20 and enchant a weapon to +5 will an epic prize pack.
Here is exactly what you'll need to do:
1. Create a new Natasha on or after 7pm PDT April 13
2. Level to 20 before 11:59pm PDT April 15th
3. Enchant any weapon to +5 as the newly created Natasha before 11:59pm PDT April 15
4. Wait 1 Week for us to collect the data, sort winners and send prizes
5. Receive Epic Rewards in your mailbox!
6. ????
7. Profit
Pose Off!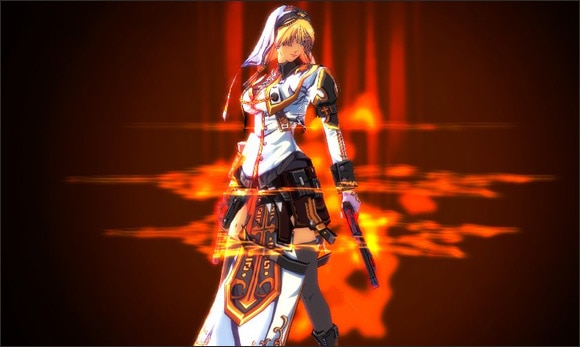 Complete the challenge within the time frame stated above and win the following rewards:
(1) Scroll: 3x Experience
(5) Alchemist Jars
(5) Magic Chests of Change
*Rewards will take up to 7 days to be sent.
The challenge is simple and the rewards are perfect for continuing to level your Natasha and providing you with a great alternative to your current character lineup.