By Summ @ June 11, 2012 at 10:56am

The Month of the Dragon continues as we make the push for the Dragon Gloves release! Be sure to share our post on Facebook to unlock the next piece of the Dragon ensemble.
If the Dragon Gloves Facebook post gets over 250 shares we will unlock the next piece this Friday. If you haven't already gotten your Dragon Boots be sure to head to our Facebook Connect page to connect your account and unlock first Dragon Costume piece for FREE!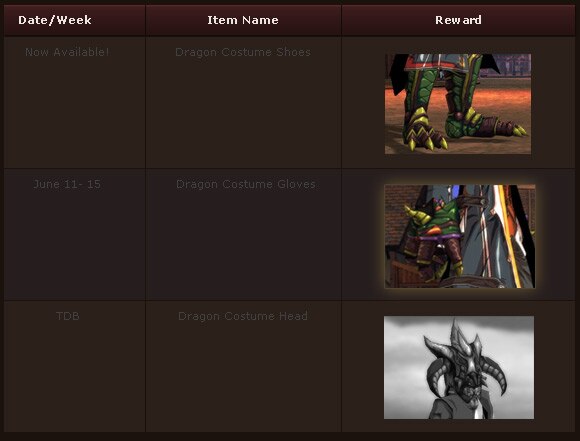 Remember you can get more details about the Month of the Dragon promotion on the Rusty Hearts Show- Episode 4 below.
Connect your account today to get your claim an item through our Facebook Connect System

Stay tuned to get more details on how and when you can get this item.