By Summ @ July 24, 2012 at 12:00am

To celebrate the release of Rusty Hearts: Reborn we'll be giving away a ton of free swag! Win slick prizes like Logitech gamepads, t-shirts, mouse pads and more. Like us on Facebook to learn when and what to share to enter to win. Head to the Rusty Hearts Facebook page today.
Bone Dragon Pet Giveaway
In addition to our SWAG giveaway, we'll also be randomly giving away 100 Bone Dragons a day for 7 days after the release of the Rusty Hearts: Reborn expansion. After the first 7-10 days we will collect all the logged in users and randomly distribute Bone Dragon pets to 100 players of the day that logged in to the server. This is your only chance to get your hands on this exclusive in-game item. Don't miss your chance!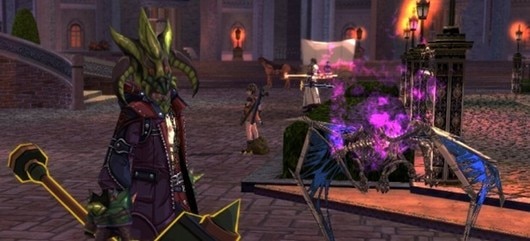 Keep an eye on our Twitter profile as well as our Forums where we will be giving away exclusive items to our most loyal fans. Don't miss out on the free swag and fun; follow us, like us and talk to us to win big.
Rusty Hearts: Reborn is almost here and this is the perfect chance get the gear you need to continue the fight.
Join thousands of other players in one of the fastest Hack and slash action brawlers available. Level up gear and weapons to raid dungeons using epic combos and skills to defeat creeps in the hyper stylized anime world of Bramunez. Play Rusty Hearts: Reborn today!
Play the Free Action MMORPG Rusty Hearts