By Summ @ August 30, 2012 at 5:37pm

Tude may be reeling after this President's Day Party Rock weekend, but he's ready for more! This Labor Day weekend maximize your enjoyment with a bash. This time around Tude's inviting the whole gang for the party.
Complete 100 dungeon runs over the weekend and win one of the most elusive items in Rusty Hearts, the Bone Dragon Pet. Win this pet to race through dungeons while your pet gracefully swoops along your side intimidating enemies as you destroy them.
The Bone Dragon is one of the rarest pets in Rusty Hearts and this is your first opportunity to actually win it with skill and effort.
Official Rules
Start Time and Date: 4:59pm PDT / 7:59pm Eastern / 11:59pm GMT +0 August 31
End Time and Date: 12am PDT / 3am Eastern / 7am GMT +0 September 4
-Complete 100 Dungeons (with a single character)
-Dungeons must be completed on Very Hard mode
-Must complete at least 10 unique dungeons (You can't run the same dungeon 100 times)
-Any character will qualify for the event
-Dungeons can be completed Solo or with a party

Prize
(1) Bone Dragon Pet *
(4) Colorful Gem Boxes
* Item will be sent up to 14 days after event is complete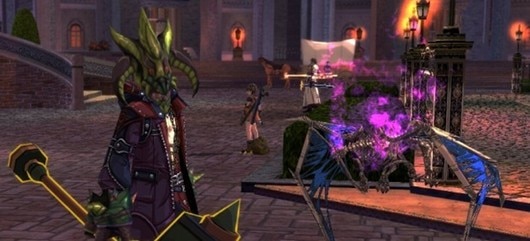 Show us what you're made of and have a rockin' Labor Day Weekend in Rusty Hearts!